Oct 7, 2007
Published Oct 7, 2007
Episode 29 SHOW NOTES
GEM: Sorenson Molecular Genealogy Foundation
I had the opportunity to talk with Anna Swayne of the Sorenson Molecular Genealogy Foundation recently. Listen as we walk through this emerging area of genealogy step-by-step and get a solid overview of how DNA testing can assist us in our family history research.
Suggested Reading:
Trace Your Roots with DNA: Use Your DNA to Complete Your Family Tree
by Megan Smolenyak & Ann Turner
DNA & Genealogy
by Colleen Fitzpatrick
USA TODAY article - SMGF's founder, James LeVoy Sorenson, was featured in a USA Today article in June. The article focuses on Mr. Sorenson's work in genetic genealogy as well as his other companies.
Free Genealogy Gems Newsletter: Send an email with your name, state or country and how you heard about the podcast, and I'll get the Oct issue out to you right away, and you"ll be all set to receive each monthly issue.
Check out what's new at the Genealogy Gems Website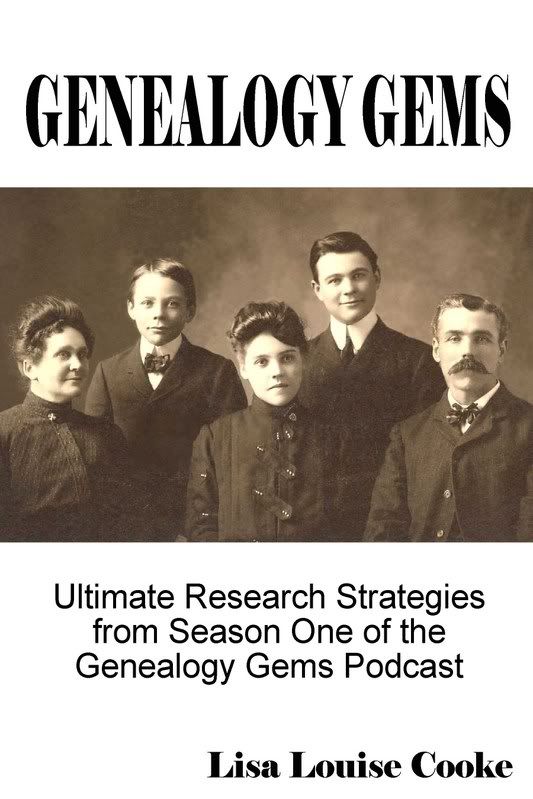 Get Lisa's new book: Genealogy Gems: Ultimate Research Strategies from Season One of the Genealogy Gems Podcast. Packed with step-by-step instructions for everything covered in the first 20 episodes, and much more!