Feb 21, 2008
Published Feb 21, 2008
Episode 42 SHOW NOTES
Dear MYRTLE's interview with Lisa Louise Cooke of Genealogy Gems on her Feb. 12, 2008 episode. And Dear old Myrt also listed Episode 15 of the Genealogy Gems podcast in her weekly Best of the Internet blog column under Podcast.
Venice Upcoming Live Shows:
Saturday, March 8, 2008: Acoustic Music San Diego - an acoustic Venice show. (619) 303-8176
Friday, April 4, 2008: Pine Mountain Logs show at the SohO Restaurant and Music Club (805) 962-7776 The Logs are Venice's alter ego - they perform only cover tunes!
Saturday, April 5, 2008: Pine Mountain Logs show at The Belly Up Tavern in Solana Beach, CA (858)481-8140
Visit Venice at http://www.venicecentral.com/
MAILBOX: Gary Falsken recommends the history podcast "Napoleon 101" hosted by The Podcast Network.
GEM: Interview with Allison Stacy, editor of Family Tree Magazine
The Genealogy Insider Blog featuring the Family History Expo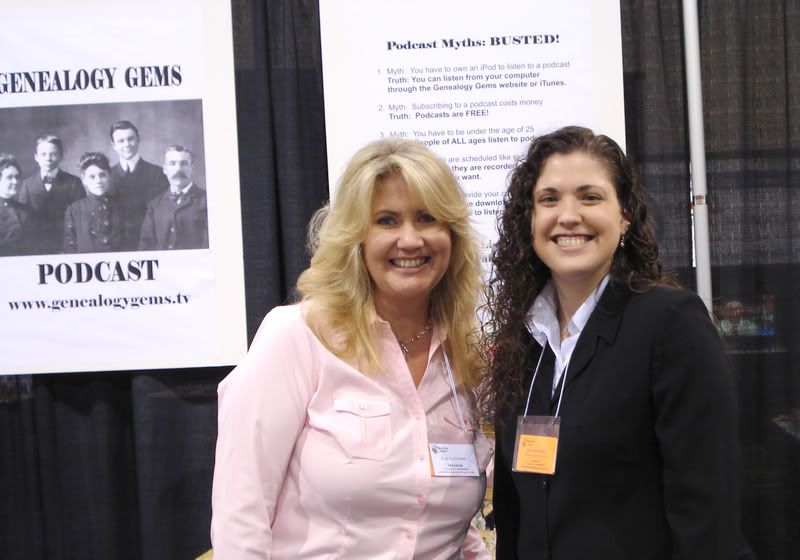 GEN: Interview with Kathy Mead of Genline.com
You know this episode is very special to me because it fall on the first birthday of the Genealogy Gems Podcast. There are several exciting things in the works for Genealogy Gems this coming year. Genealogy Gems Newsletter Sign Up.
What was your favorite gem this last year? Email Lisa
Thank you for listening. You guys are awesome! We have no intentions of having Genealogy Gems podfade, and it"s because of you that we're still here! Venice song: We're Still Here