May 20, 2007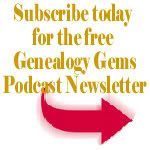 CLICK HERE Type SUBSCRIBE in the email subject line, and include your name, state & how you heard about the podcast in the email.
SHOW NOTES Published May 20, 2007
Ragtime music is by the talented Frederick Hodges
From the MAILBOX
from Allan Scahill:
List of genealogical resources that can be found in the home: http://www3.telus.net/public/ascahill/Sources.htm#sources
GEM #1 - Memorial Day - WW II Service Records
Music courtesy of the University of Santa Barbara Library featuring the Chorus of Male Voices singing U.S. Army Camp Songs, an Edison recording from 1918
Two free must check websites:
#1 NARA (The National Archives and Records Administration) Search the WWII enlistment records and prisoner of War records at archives.gov/aad
#2 Search for soldiers traveling overseas or returning home after the war with Steve Morse's All New York Arrivals Search form http://stevemorse.org/ellis/passengers.php?mode=ny
For more information & historical background on Memorial Day:
U.S. Memorial Day website http://www.usmemorialday.org/
GEM #2 Publish Your Own Family History Book
My videos A Nurse In Training Part 1 & Part 2 can be seen at Rootstelevision.com on their RootsTube channel (See Episode 5 of the Genealogy Gems Podcast) The video was taken from a book that I self published. Books are still hard to beat for telling a story in words and pictures in an extremely easy to use way.
My Top Six Tips For Making Your Book Fascinating to Your Reader:
#1 The book should convey an overall theme
#2 Be readable in one sitting
#3 Contain the best of the best of what you have
#4 Use lots of photos and graphics
#5 Be in chronological order
#6 Be high QUALITY
I create my books in the Kodakgallery. There are several websites out there offering the ability to publish your own book. I chose Kodakgallery because it was easy to use, price competitive, FAST publishing & shipping, and Excellent quality.
For my Family History Books I use:
The Classic Photo Book (9" x 10 1/4")
10-20 double sided pages
Leather cover (I've also used linen & smooth matte)
Time After Time Page Design
I'm going to walk you through the steps of setting up a book in Kodak Gallery because it's a resource I feel very comfortable recommending. If you decide to use Kodak, I really appreciate you accessing it through this link because it will help support the production & costs associated with producing this podcast.
In the Photo Books area of the website click CREATE BOOK

Select a cover material that compliments the theme and contents of the book.Click the NEXT button.

Choose a page design for your book.

Click NEXT A box will pop up - select fill page by page Add content to your book.

Anywhere you see a text box click inside of it and start typing.

To upload photos look below the image of the book and click the Upload Photos link.

Browse your hard drive and select the photos and images you want to include

Grab the photo with your mouse and drag & drop it into the DRAG PHOTO HERE box

Keep clicking next page until you have filled all the pages.
A Nurse In Training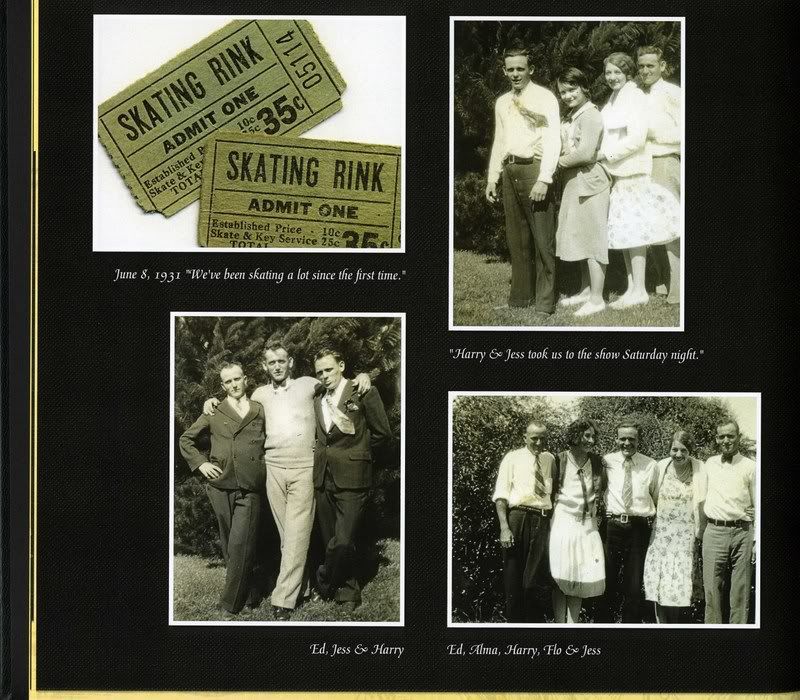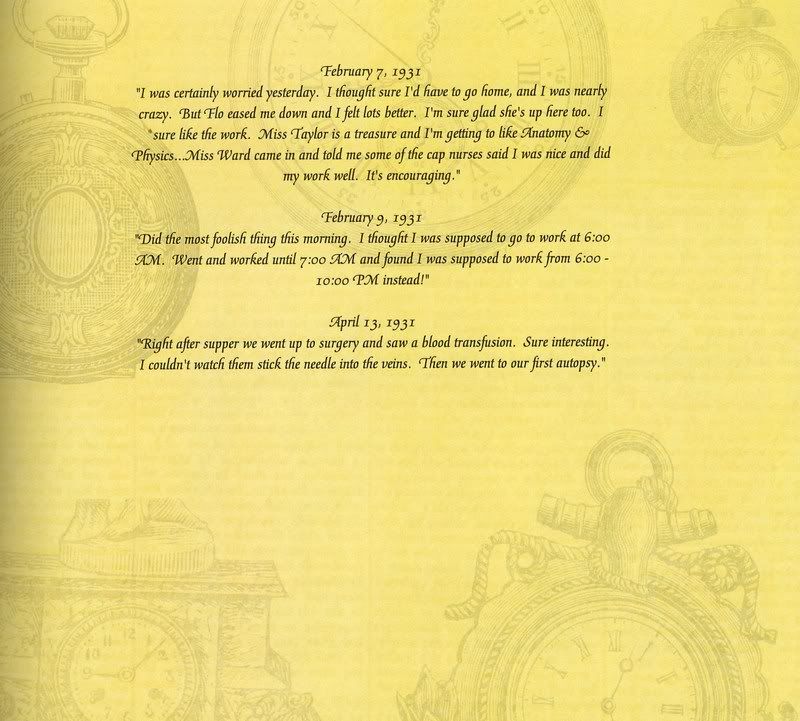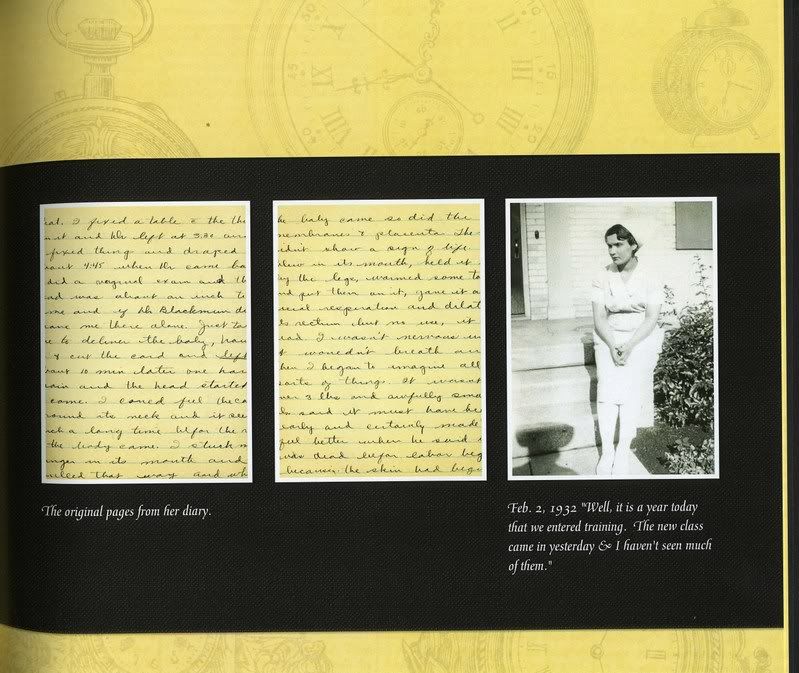 Remember, your research CAN be fascinating and understandable to others in your family. It just takes a little creativity and effort. What good is it sitting on a shelf? Don't wait until your DONE with your research. It'll never happen! Start putting pieces of your family history directly into your family's hands with a beautiful family history book.
You can email me with comments & questions.