Jun 3, 2007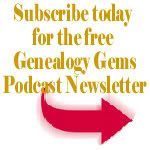 Click Here Type SUBSCRIBE in the subject line, and send you name, state and how you heard about the podcast.
SHOW NOTES - June 3, 2007
Ancestry.com U.S. Military Collection Free through D-DAY JUNE 6, 2007
The collection because it contains the 267 issues motion picture newsreels called The United News produced by the U.S. Office of War Information during World War II.
GEM: A New View On Family History - Exploring Silent Movies
The people who performed in the silent movies were viewed intently by your ancestors. They took in their hairstyles, decorating, morality, etc.This podcast includes an interview with Sam Gill, Archivist of the Niles Essanay Silent Film Museum, and retired archivist for the Academy of Motion Pictures Arts & Sciences in Hollywood.
Sources for Silent Movies Niles Essanay Silent Film Museum (& Edison Theater) 37417 Niles Blvd, Niles, CA
The Picture Show Man Website (click festivals & events and search by State). The Stanford Theater (Palo Alto, CA). The Silent Movie Theater (Los Angeles, CA)
Netlfix: They have an INCREDIBLE catalog of hard to find silent films. (as well as all their other movies & TV shows totaling over 75,000 titiles) Mailing is very fast, and convenient (they provide postage paid envelopes & no driving!) The low cost per rental makes it a hard to beat - $4.99 a month gets you 2 movies (just $2.50 each). And for $9.99 you can get an unlimited number of movies (one at a time). If you watch 2 a week that's just $1.25 each! I've become a huge Netflix fan - I LOVE it!
(By using this link you contribute toward the cost of producing this podcast. Thank you!) Type "silent" in the search box.
Click the GENRE matches Tab. There are many films, so keep clicking "More silent Films".
Recommendations To Get You Started:
Mary Pickford in Daddy Long Legs
, Through the Back Door, and Suds
; Clara Bow in "It" & Wings. Harold Lloyd in Safety Last
& Grandma's Boy. Douglas Fairbanks in The Nut
, Mark of Zorro
& The Mollycoddle. Lois Weber (Director) The Blot
(mentioned by Sam Gill. Available on Netflix & through Amazon)
Turner Classic Movies (TCM)
Amazon
- Silent Movie Search:Select DVD in the SEARCH area Click GOClick BROWSE GENRES . Next page click CLASSICS.
EBAY My Grandma's Diary Entry for Friday, Nov. 2, 1930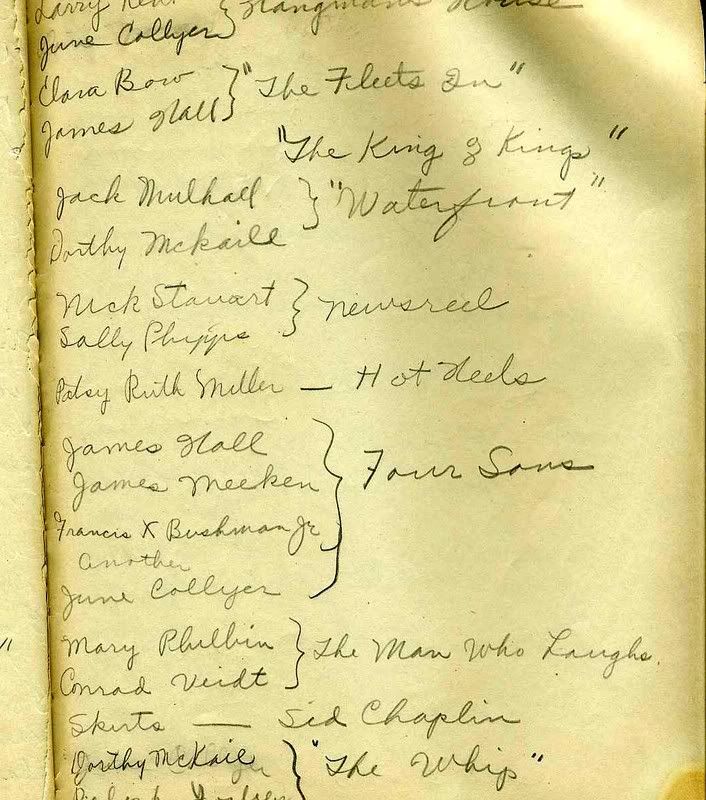 Podcast ragtime music by Frederick Hodges.