May 14, 2007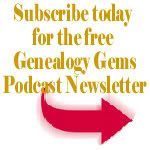 CLICK HERE
Type SUBSCRIBE in the email subject line, and include your name, state & how you heard about the podcast in the email.
SHOW NOTES Published May 13, 2007
Happy Mother's Day!
News: If you'd like to see me being silly on the world wide web check out Rootstelevision.com & watch my video called Our Summer Vacation.
TODAY'S GEM - High School Graduation
Top 10 Tips for finding the Graduation Gems in your family history.
1.

Establish the Timeline
Check your genealogy database to figure out when your ancestor would have attended school. I am going to be focusing on high school, but this could just as easily apply to researching the college years.
2. Family Papers & Books
We always start our research at home, so go through old family papers & books looking for Senior Calling Cards, High School Autograph Books, Journals & Diaries, Senior Portraits, & Yearbooks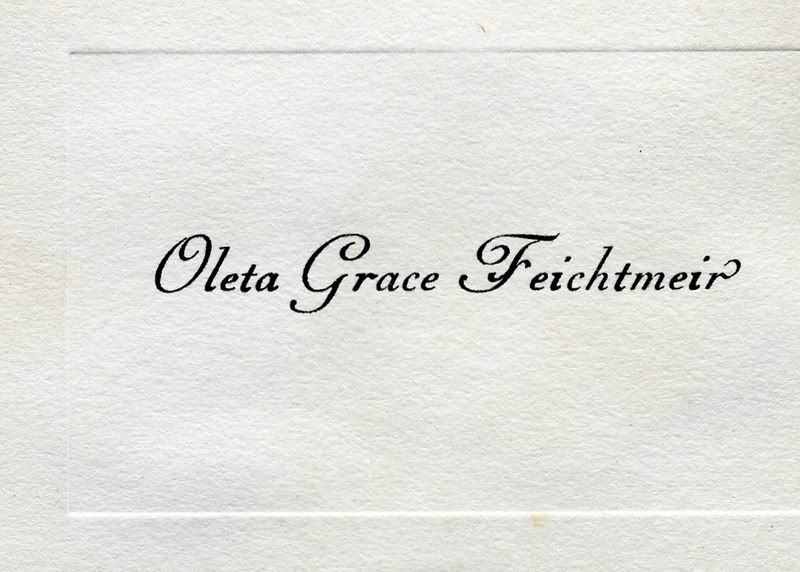 Senior Calling Card from 1930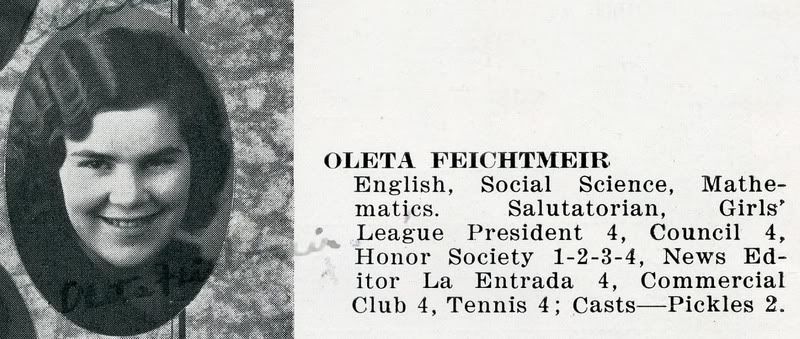 Yearbook Entry from 1930
3. Newspapers
Search for announcements, honor rolls & other articles about end of the year activities
.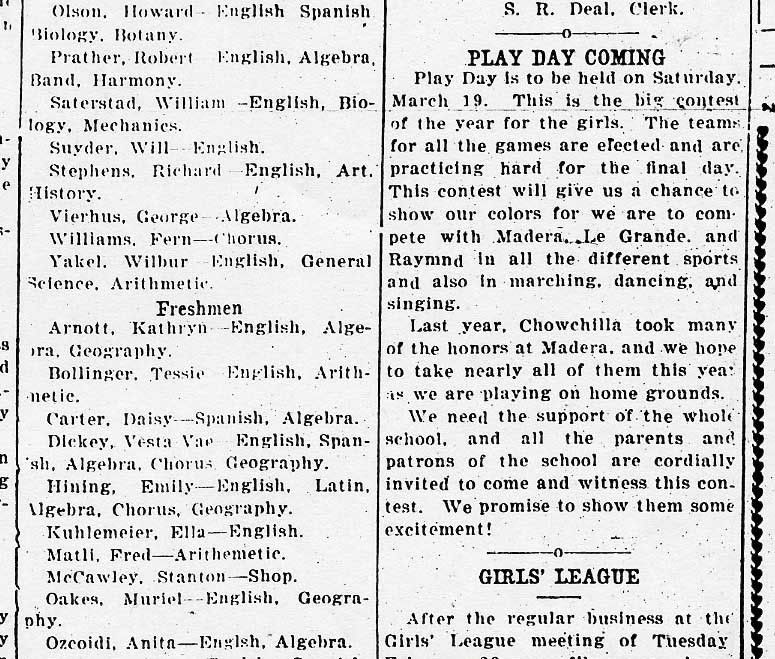 Honor Roll & "Play Day" article from the Chowchilla newspaper, 1930
It is easy to say search newspapers, but it's not always that easy to find them. So here are some ideas of where to look for historical newspapers...
Ancestry.com ($)

The Local Pulbic Library website in the town where your ancestor attended school.

Family History Center in Salt Lake City. Search the Family History Library Catalog online for your ancestor's location to find what newspapers they may have.

Historical and genealogical societies.

U.S. state archives and libraries
4. The State Library
Wisconsin Dept of Education website for list of state libraries
5. State Historical Societies
In addition to newspapers as I mentioned before, state historical societies might have old yearbooks & photos.


6. Rootsweb.com
Check the Message Board for the county & state you are looking for, as well post a message asking if anyone has access to yearbooks or other school info.
7. Websites focused on Yearbooks
Yearbook Genealogy.com website & The National Yearbook Project

8. The US GENWEB site
Search on the county website where the school was located.
9. Call the School
If they don't have old yearbooks, they may be able to put you in touch with a local librarian or historian who does. Get the number from http://whowhere.com. Call around 4:00 pm, when the kids are gone but the school office is still open.
10. EBAY
Do a search on the school or town you are looking for to see if anyone out there is selling a yearbook that you need. Be sure and also search for old photographs or postcards of the school. Here's my trick: From the results page do a Completed Listings Search & email potential sellers to inquire about the books you are looking for. You might get lucky like I did!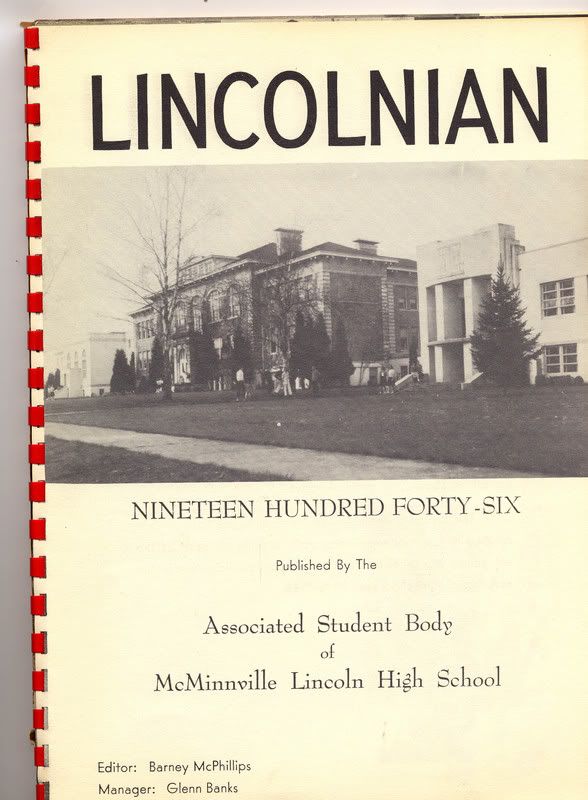 One of the yearbooks I found on Ebay
Don't be afraid to ask...Ebay sellers want to sell! And if all else fails, set up an Ebay Favorite Search to keep a look out for you. Go to my website and check out Episode #3 for instructions on how to do this.
SPECIAL NOTE: As a special bonus for newsletter subscribers, I will be including a customized form just for researching your ancestor's high school years with the June 2007 newsletter. It's a great little tool that I use all the time and it's a thank you gift to my subscriber family.
If you haven't subscribed to the free newsletter yet, go to the top of these show notes & you'll see a red arrow pointing you to click on the email link to sign up. Type the word SUBSCRIBE in the email subject line, and send me your name, state, and how you heard about the podcast.
And as always, you can email me at genealogygemspodcast@gmail.com with comments & questions.