Apr 1, 2007
Welcome! New to the podcast? I've left you a message on the website voice mail (right column). Just double click "Lisa" to listen. Then, start with the ARCHIVES link & Episode #1. To learn more about Podcasts and how to subscribe for FREE to the Genealogy Gems Podcast (so you'll catch every new episode!), click on the "Frequently Asked Questions" link in the right column to learn all you need to know. Now, for more info on Episode #06...
350 Years of American Jewish History
JewishGen The Home of Jewish Genealogy
Calling all videos: Have you found a great genealogy related video on YouTube.com, or did you add a family history video of your own? Then email me and tell me about your gem. Be sure to include a link to the video.
GEM: Cast a Shadow on Your Ancestors In episode #5 (below) I talked about adding silhouettes to the database file of an ancestor when you don't have a photo.Creating your own silhouettes:
Take a photo of a person in profile against a neutral background.

Blanket the photo background with white acrylic or tempera paint

Fill in the image with a heavy black permanent marker, curing the shoulders down for a classical pose.

Add fun details like cowlicks, eyelashes, hats, and jewelry that express the persons personality with a fine felt-tip pen.

Photocopy the doctored photos onto quality art paper. Since glossy papers work print best, you could also use your computer scanner to scan the image into your hard drive. From there you can add it to your database, or print it out onto glossy photo paper for mounting.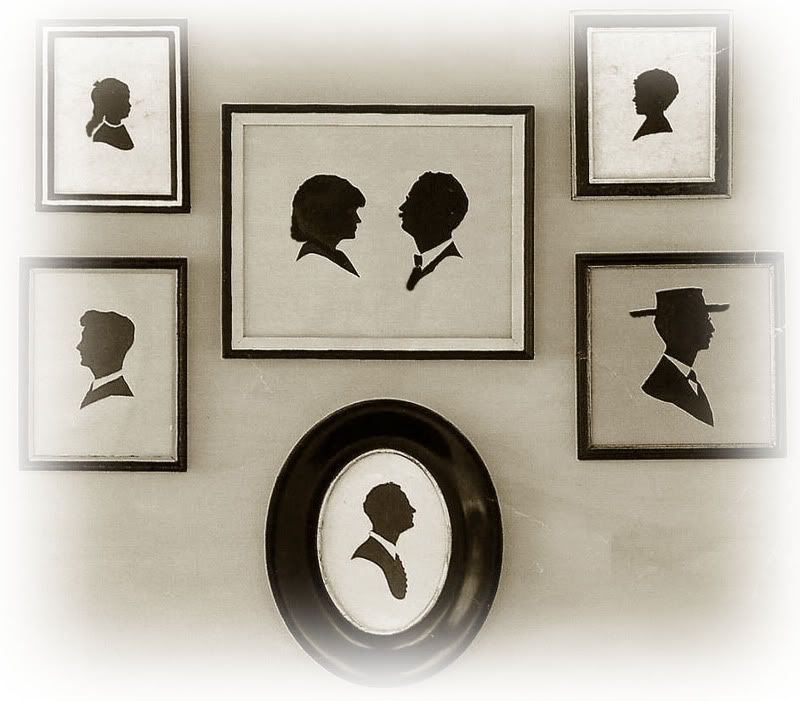 Only the Shadow Knows: Do you have any old family heirloom silhouettes from your family? Email me a photo & some background info about how it pertains to your family. Wanna Know More? Art Cafe Network website - "A Short History of Silhouettes by Katherine Courtney. Detailed how-to information on cutting silhouettes Old-Fashioned Silhouettes CD-ROM and Book (Dover Electronic Series)
Silhouettes : Rediscovering the Lost Art
GEM: US GenWeb Project
The Complete Idiot's Guide to Online Geneaology
GEM: Upcoming Seminar & Interview with Dr. Stephen Morse.
The Livermore-Amador Genealogical Society Free Seminar April 21, 2007. Stay tuned next week as we delve into the records of the only war fought on American soil by Americans...